SEAoNY Engineering Excellence Award
We are thrilled to share that our project known as Frame 283 was awarded the SEAoNY Structural Engineering Excellence award. As the first Cross Laminated Timber residential building to be built in New York City, the journey to its completion was not an easy one (thanks DOB 😡), but it was worth it!  It feels great to have been part of a team that paved the path for more carbon sensitive mass timber buildings to get built in our city, and join the rest of the world that already uses this as a structural building material.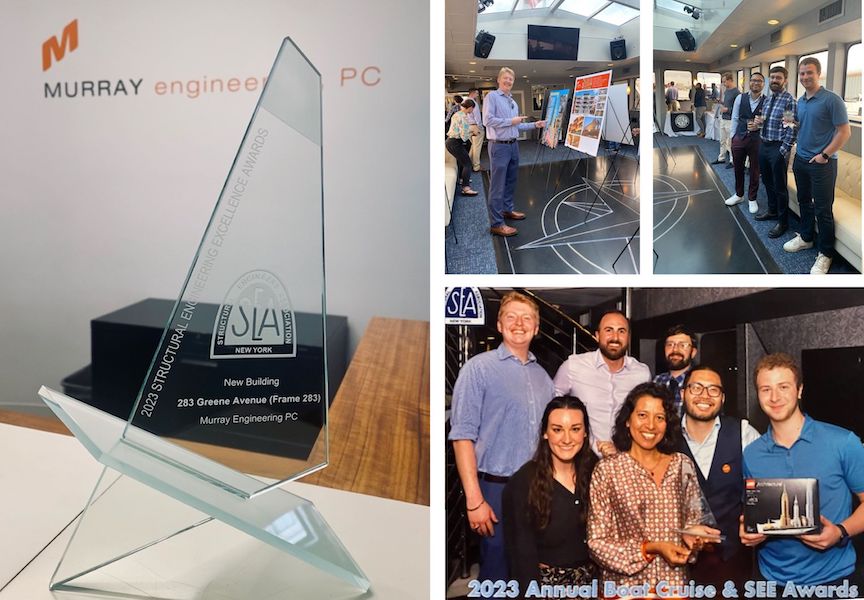 #Teammurray was a double winner as Jack, our summer intern, won one of the raffles and took home one of our company's favorite toys..LEGOS! Woohoo!